'BLOOMS' and 'QUEZON'S' LIVING TRADITION art exhibits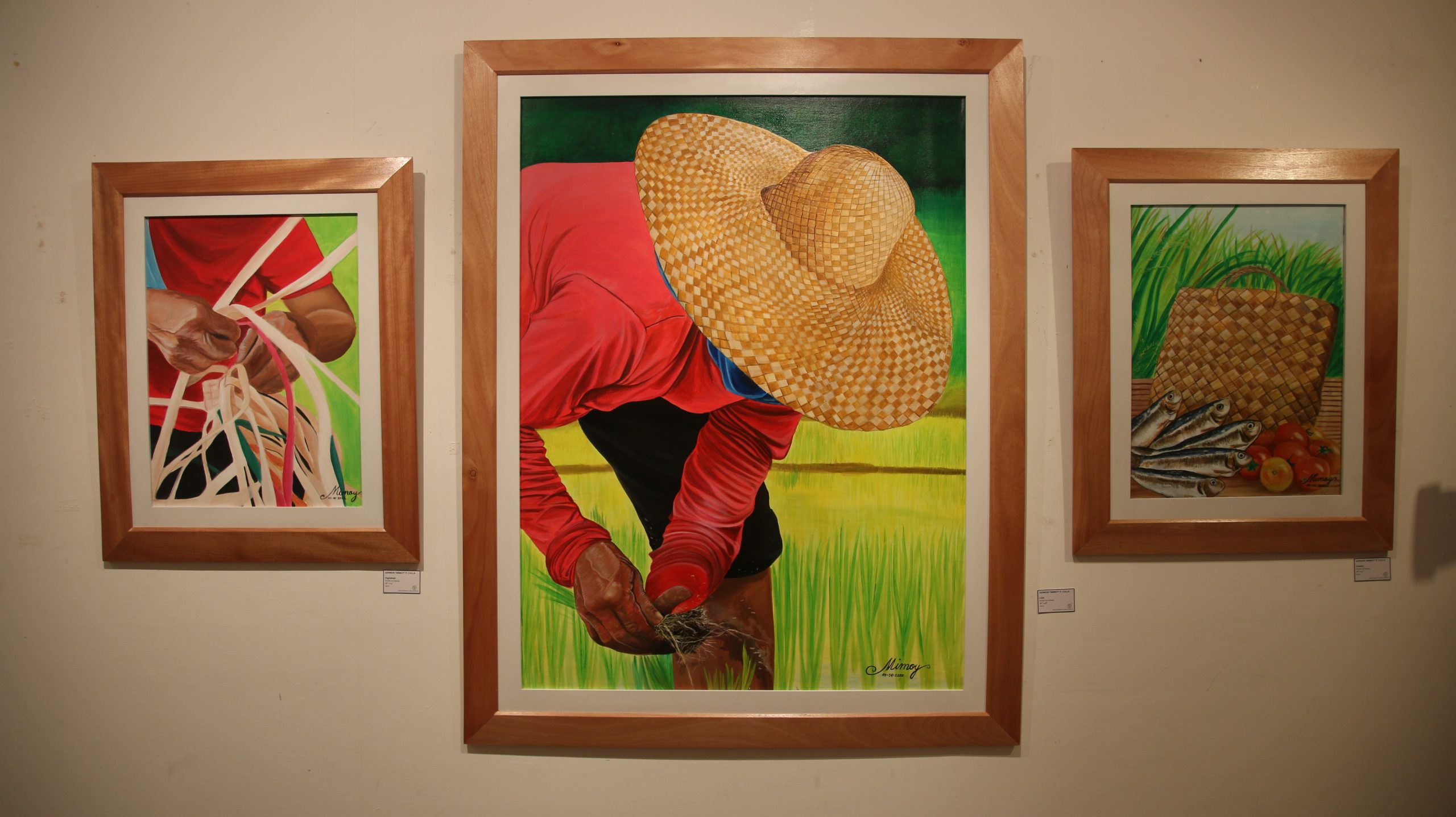 Drawing the biggest crowd ever since the COVID-19 pandemic hit, the UPLB Office for Initiatives in Culture and the Arts simultaneously opened two exhibits titled "BLOOMS: Lumen Prints of Endemic and Other Philippine Flora" and "QUEZON'S LIVING TRADITIONS" on 18 May, Wednesday, at the Sining Makiling Gallery in celebration of the National Heritage Month.
The opening ceremony indeed refreshed people's consciousness, respect, appreciation, and love for the legacies of the Filipino cultural history. Gallery visitors learned from Julia Sumangil an alternative technique using sunlight to artistically showcase various flora existing in and even endemic to the Philippines. Sumangil was featured on the cover Pétala, a print magazine showcasing intriguing interpretations of the theme "flowering." Ms. Julia discovered the art of making Lumen Prints through Flickr in 2013, thanked her husband and family for helping her build her craft through the past nine years. According to Sumangil, the hundreds of prints she owns also reflect the story of her life. She shared copies of Pétala to OICA, the University Library, and UP Rural High School.
Young and veteran artists have also come together to express and share the intangible cultural heritage behind Quezon's local delicacies like chami or egg noodles, suman or rice cakes, and lambanog or coconut vodka, and many more.
Known photographers and artists also visited the exhibit opening and expressed their support for their fellow artists. Faculty Regent Aimee Lynn Barrion-Dupo, Vice Mayor Josephine Sumangil-Evangelista, and presumptive Mayor Anthony Genuino also graced the event and assured OICA and UPLB their full support for the merging of art and science for the scientists, artists, academe, and entire Los Baños community.
BLOOMS and QUEZON'S LIVING TRADITION will remain open to the public until 30 June, from 8:00 AM to 6:00 PM during weekdays.