Sooner than you think: UPLB's highly-anticipated grand launch of its unified R&E agenda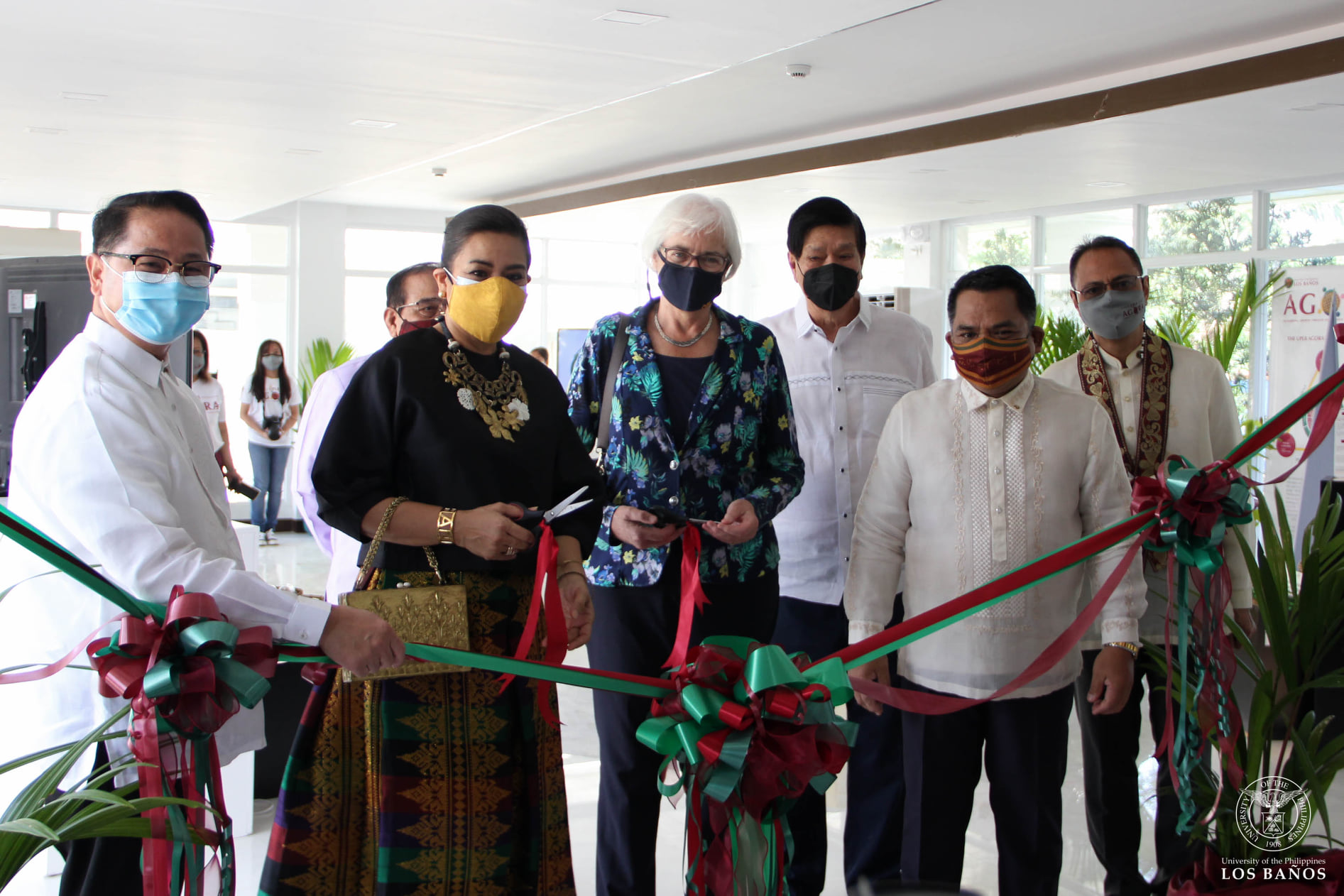 Today, the University of the Philippines Los Baños is halfway through its eight-day celebration of its 113th founding anniversary.
This year's theme, "Fortifying collaborations with industry and communities," is suitably demonstrated by UPLB's week-long program of activities, among which is the soft and grand launch of the University's unified research and extension (R&E) agenda on March 4 and March 7, respectively.
The Department of Agriculture–Bureau of Agricultural Research (DA-BAR)-funded Techno Hub and One-stop Shop opened its doors for the soft launch of the Accelerating Growth through One Research and Extension in Action (UPLB AGORA) at 9 AM on March 4 (Friday). The short program, spearheaded by the Office of the Vice Chancellor for Research and Extension (OVCRE), included the unveiling of the AGORA Hub and Exhibit, which featured some of the innovative technologies, programs, and services created by and in partnership with UPLB colleges and units.
Taking its inspiration from the ancient Greek concept of lively public assemblies in open spaces or marketplaces, the UPLB AGORA (read:/ˈæ.ɡə.ɹə/ or AH-goh-rah) envisions the University as an avenue for the formation and exchange of ideas toward future-proofing R&E in UPLB, therefore enhancing its global competitiveness while providing the Filipino people exceptional public service.
The UPLB AGORA homes in on four focus areas, namely; (1) food security and sovereignty; (2) one health; (3) resilience and sustainability; and (4) future communities and institutions; all the while emphasizing the need for multidisciplinary, interdisciplinary, and cohesive R&E activities toward innovation.
On March 7 (Monday), the Techno Hub will yet again welcome guests, this time for the grand launch of the UPLB AGORA. The grand launch will be a longer program which will include a deeper dive into the vision, the people, and the work behind the R&E agenda; and the launch of the AGORA eHub.
The long-awaited event will be graced by UPLB Chancellor Jose Camacho, Jr., Vice Chancellor for Student Affairs Janette Silva, Vice Chancellor for Research and Extension Nathaniel Bantayan, and other distinguished guests.
There is also plenty in store during the launch for UPLB REPS, alumni, and students, as well as for present and future partners in research, extension, and development.
In keeping with the theme, the University will also be formalizing its collaborative partnerships with other institutions and agencies through a series of memorandum of understanding (MOU) signings. One of these is the MOU signing between UPLB and the Department of Agriculture (DA) for the "Continuing Seed Support for the National Crop Programs" on March 5 (Saturday) at 9 AM, also to be held at the Techno Hub.
For more information about UPLB's R&E agenda, visit agora.uplb.edu.ph.